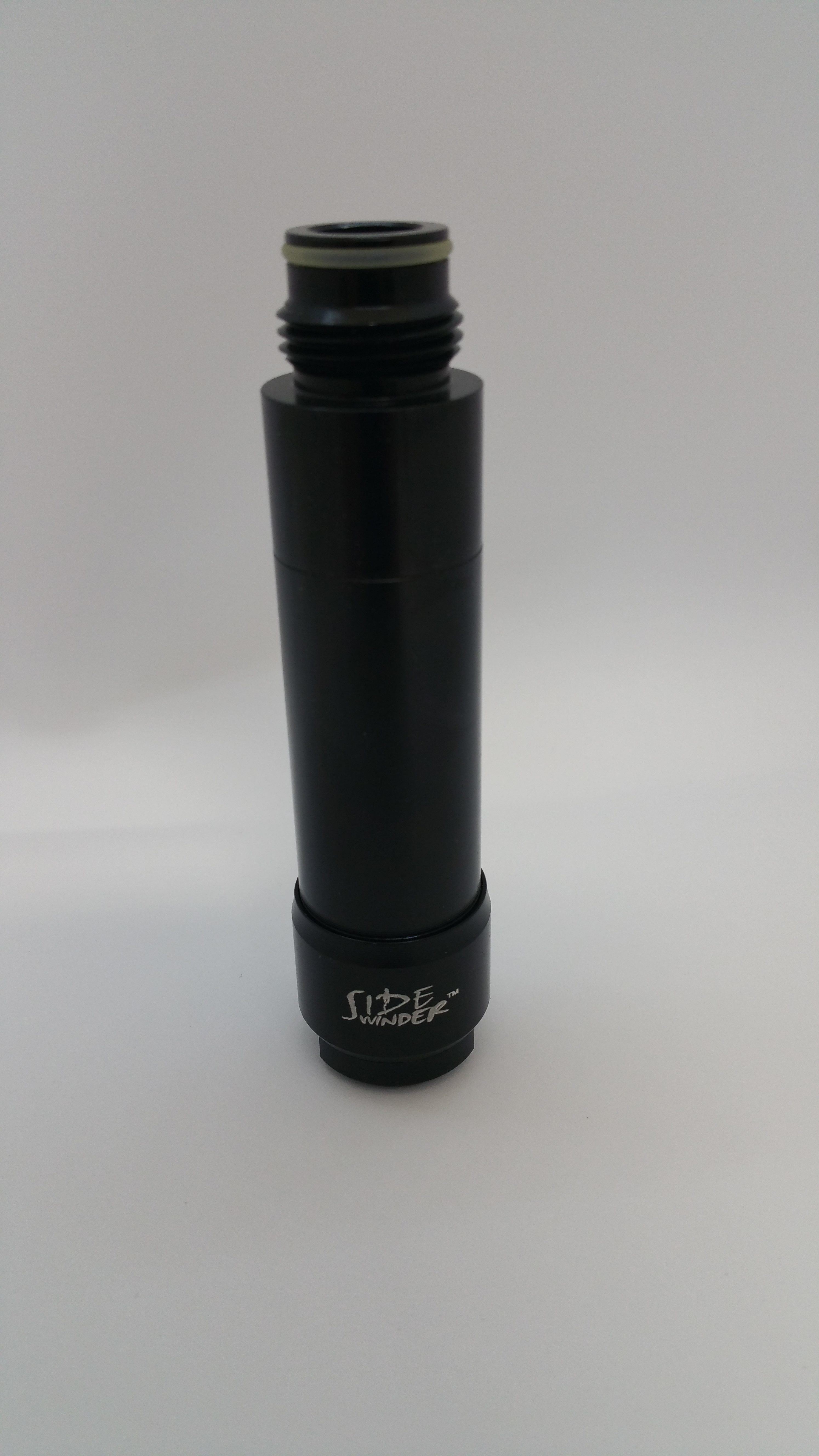 Sidewinder with Retro Swivel
Temporarily out of stock. I do have raw ones. Sorry for the inconvenience.
The reliable Sidewinder® still features the 360 deg swivel. Now with retro flat sided swivel. The Short is 3 ¼" installed, Medium is 3 ¾" and the Long is 4 ¼". It is 1 ¼" in diameter at the swivel end. Standard ASA threads to marker and 1/8 NPT threads for air fittings. Pressure range 0-800 PSI output. Tops can be interchanged between all Sidewinder and SST regulators.